Kinpu & Fukusa
So many variations! Pick one to match each scene and style in your life.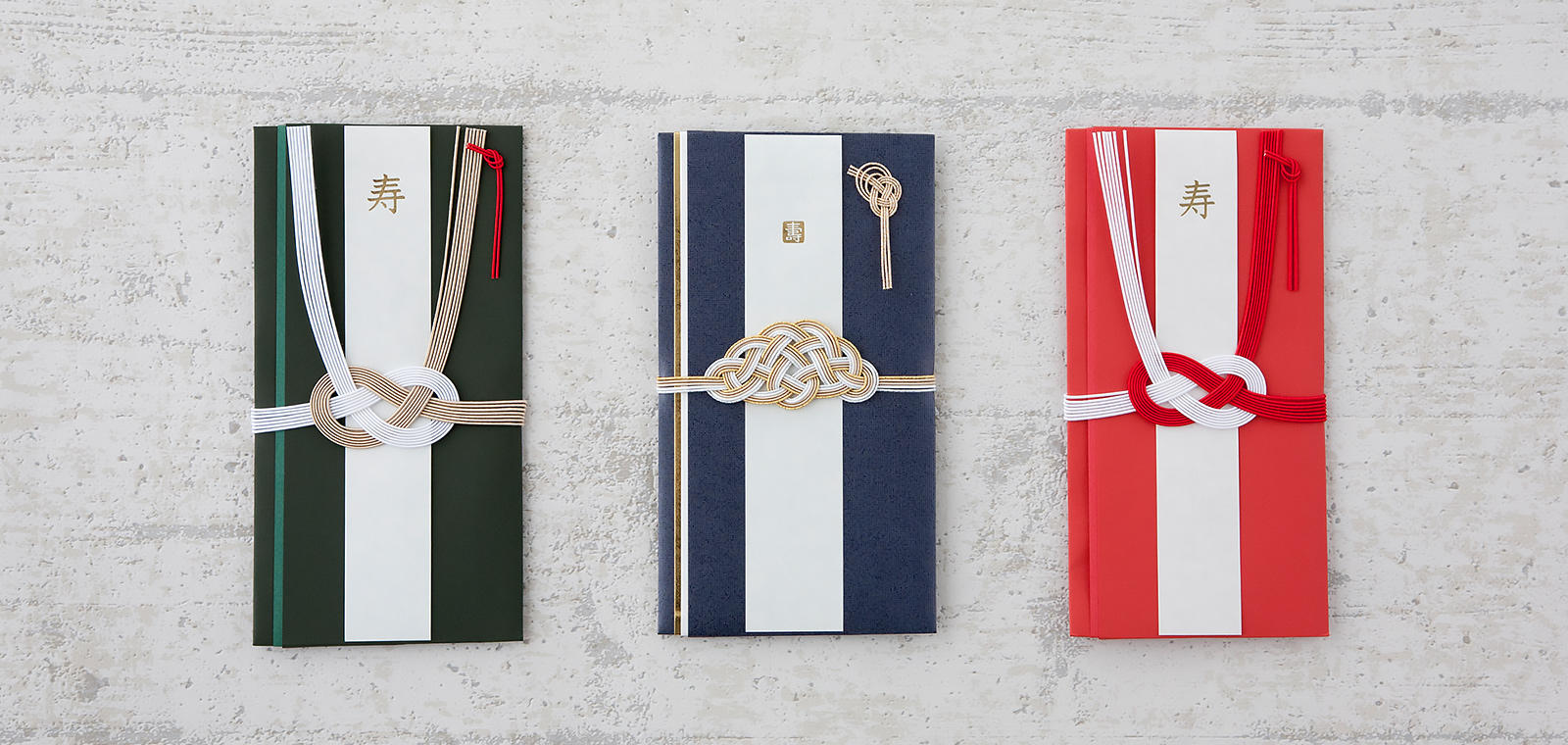 As marriage ceremonies become more and more individualistic, so have wedding gift envelopes and other accessories you can enjoy picking and choosing the same way you pick your wedding guest clothes. Our kinpu Japanese-style gift envelopes and fukusa Japanese silk wrapping cloth the gifts themselves come in a broad range of individualistic variations you can choose from depending on the wedding setting, the couple you are presenting them to, and your own fashion sense.
Kinpu gift envelopes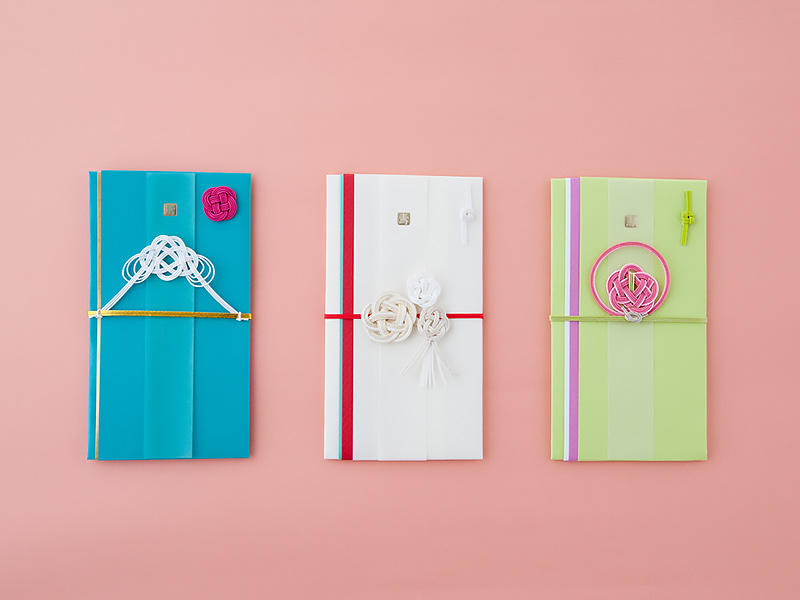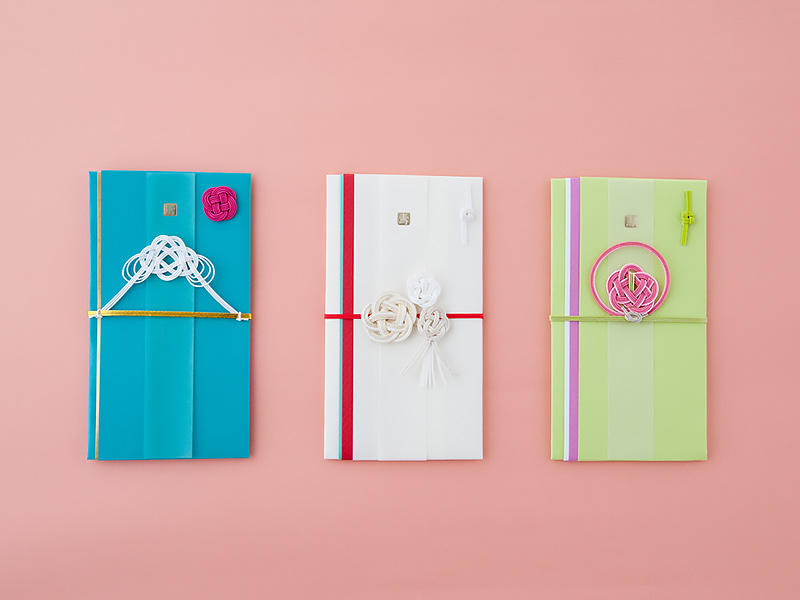 Kinpu traditional Japanese gift envelopes, reimagined in a new, chic form in our "stylish" variation, tailored for the well-suited gentleman in our "MEN'S" selection, as girly and photogenic "glitter message" envelopes, and in many other exciting variations as well. In addition to kinpu for weddings, our lineup includes designs to celebrate new babies, children entering school, and many more important life events. Our "mini-kinpu" for returning favors or as an expression of thanks are very popular too.
Fukusa silk wrapping cloth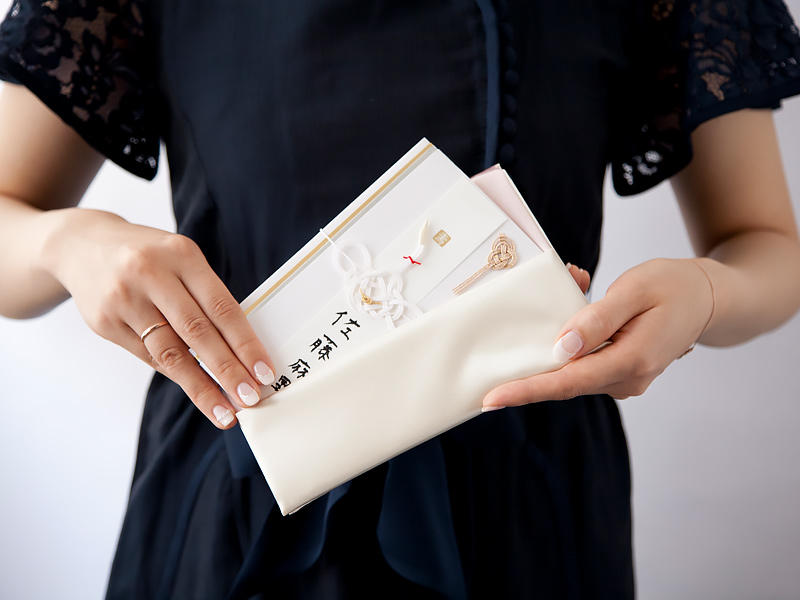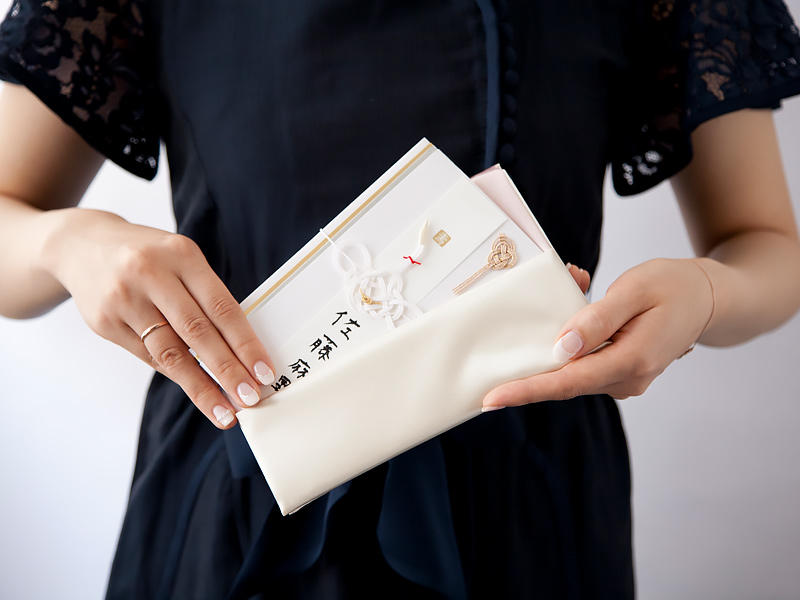 When you present your traditional monetary gift at a wedding reception desk in Japan, the thing you must worry about most is that your envelope with its beautiful mizuhiki ribbons has been bent or the mizuhiki jostled inside your bag. An accomplished adult knows to wrap the envelope in a fukusa wrapping cloth of silk to present your gift in pristine form. Our fukusa, from "Elegant" for a formal reception to our "Classic" and other fukusa for every kind of wedding ceremony help you elegantly produce your part in this very special day.